Accreditation and Certifications
Thank you for taking the time to learn more about the National Association of Letter Carriers Health Benefit Plan. The NALC Health Benefit Plan is a Union-owned, Union-run provider of premium health benefits for active and retired Letter Carriers and employees of the federal government. We have been delivering high quality health benefits to Letter Carriers since 1950 and have been a part of the Federal Employees Health Benefits (FEHB) Program since its inception in 1960. To learn more about the Plan's history, click here.


Health Plan Accreditation
The NALC Health Benefit Plan takes pride in the quality of benefits that we deliver to our members and their families. To showcase the quality we offer, we took part in a rigorous accreditation process in 2016 with the Accreditation Association for Ambulatory Health Care (AAAHC). We are proud to have been the first FEHB plan to become accredited in 2016! Building upon that accomplishment, we achieved a third, three full years of AAAHC accreditation in June 2022! To see our 2022 accreditation award, click here.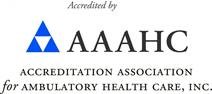 Measuring, Improving and Increasing Quality of Care
Beginning in 2007, the U.S. Office of Personnel Management (OPM) required all FEHB plans to participate in a quality measurement system called the Healthcare Effectiveness Data and Information Set, more commonly known as HEDIS. The NALC Health Benefit Plan is audited each year by a HEDIS Certified Auditor to verify that the quality of our benefits meets the stringent requirements established by the HEDIS guidelines. Any areas identified as a result of our HEDIS rates are discussed with the Plan's Quality Improvement Committee. As a testament to our completion of the HEDIS audit process, we were awarded this seal by the National Committee for Quality Assurance (NCQA). NCQA develops and enhances HEDIS every year.



Secured Data, Enhanced Provider Communication
In late 2015, the NALC Health Benefit Plan sought to ensure its membership and OPM that the Plan was safeguarding its data by becoming CAQH CORE Certified. The NALC Health Benefit Plan accomplished this while keeping up with the technological developments providers and hospital systems are using to streamline point-of-care administrative services. In 2016, the Plan became CAQH CORE Phases I, II and III Certified.